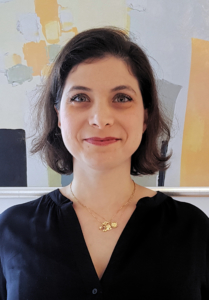 Lilian Richieri Hanania is an attorney (Paris Bar and São Paulo Bar) with a PhD in International Law from the University Paris 1 – Panthéon-Sorbonne.
She is also qualified by the International School of Alternative Dispute Resolution Methods (EIMA, Paris Bar), a mediator accredited by the CNMA in Paris and a Collaborative law practitioner.
She graduated from the Law School of the University of São Paulo (USP – Brazil) in 2001. She obtained a Master's Degree in International Economic Law in 2003 and a PhD in International Law in 2007 at the University Paris 1.
Besides her activity as a consultant in International Law since 2003, she worked in law firms in São Paulo, Paris and Houston (TX, USA) and as senior in-house legal counsel. She taught International Law and International Relations at the University Paris 1 and worked at the International Economic Affairs Division of the French Ministry of Foreign and European Affairs. She currently teaches at the University Sciences Po Paris and at the University Paris Cité and works as an attorney on international projects from her office in Paris.