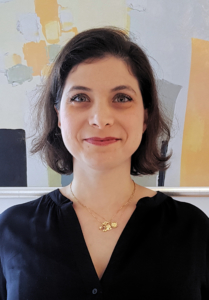 Lilian Richieri Hanania is an attorney (Paris Bar and São Paulo Bar) with a PhD in International Law from the University Paris 1 – Panthéon-Sorbonne.
She is also qualified by the International School of Alternative Dispute Resolution Methods (EIMA, Paris Bar), a mediator accredited by the CNMA in Paris and a Collaborative law practitioner.
She graduated from the Law School of the University of São Paulo (USP – Brazil) in 2001. She obtained a Master's Degree in International Economic Law in 2003 and a PhD in International Law in 2007 at the University Paris 1. Her PhD thesis and recent publications and lectures address International Economic Law, International Cultural Law and Sustainable Development, with an emphasis on creative industries, new technologies and the 2005 UNESCO Convention on the Protection and Promotion of the Diversity of Cultural Expressions.
She is the author of several publications (see complete list), including the book Diversité culturelle et droit international du commerce (La Documentation française, 2009, 480 p.), and the director and editor of Cultural Diversity in International Law: The Effectiveness of the UNESCO Convention on the Protection and Promotion of the Diversity of Cultural Expressions (Routledge, 2014, 320 p.) and Diversity of cultural expressions in the digital era (with A.-T. Norodom; Teseo, 2016; multimedia book available in English, French and Portuguese).
Besides her activity as a consultant in International Law since 2003, she worked in law firms in São Paulo, Paris and Houston (TX, USA) and as legal counsel in a global technology firm. She taught International Law and International Relations at the University Paris 1 and worked at the International Economic Affairs Division of the French Ministry of Foreign and European Affairs. She is also one of the first members of the RIJDEC (Réseau international de juristes pour la diversité des expressions culturelles), an international network of lawyers founded at the Law School of Laval University in Québec.
She currently teaches at the University Sciences Po Paris and at the University Paris Descartes and works as a business lawyer on international projects from her office in Paris.